JINTU 900mm f/8.0 Super Mirror Telephoto Manual Focus Lens + T2 Mount Adapter Ring For Canon Nikon Pentax Sony DSLR Camera
$21500

$215.00

以下の金額をセーブしました。 $84
---
---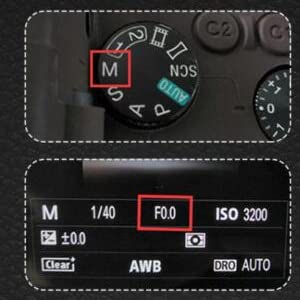 Use TIP
1. Camera dial must be set to M mode make lens work. Some Nikon camera model may need to set ""shutter release without lens " or "Aperture priority "to make lens work .
2. The Aperture can adjust, but won't show the aperture value on camera.
3. No Auto Focus, No Image stabilization function.
Recommend use with a tripod and Remote Control to keep image stable without blurry.
4.Make sure Focus with live-view to achieve accurate focus.
5 image quality is via faster shutter speed and ISO get clearly photo.
This 900mm Manual ultra-telephoto, multi-coated mirror lens is a brand new lens.
Incredibly compact and lightweight, this lens is ideally suited for sports and wildlife photography.
It has a fixed aperture of f/8 which is faster than most other 900mm lenses.
This lens attaches to your camera with the included T-Mount adapter and works with auto focus cameras in manual mode.
This lens is designed and constructed with ED Glass for enhanced dispersion.
It's an excellent addition to any photographer's collection. This lens is a high-quality,computer designed product that incorporates the merits of both reflex optics and refraction optics.
This combination provides the user with an extremely sharp picture with minimum color aberration.
With its tremendous power, this lens is ideally suited for wildlife and sports photography.
Multi-coated high definition optics and an integrated lens hood combine to maintain maximum contrast withreduced glare and reflections. It produces sharper, more intense pictures.
Take incredibly close shots from long range distances. While this lens is designed for high definitiontelephoto photography,
It is also one of the most affordable precision optics available, which allows anyone on any budget to enjoy shooting crisp, clear pictures.
Aluminum alloy construction provides for a lightweight and rugged design that includes a rotating tripod mount, for balance and stability when mounted on a tripod or monopod.
Elements/Groups: 8 Elements/8 Groups
Close-in focusing distance: f2.0
For Canon, Nikon, Pentax, Sony,Sony A7 A7R A7SII...
If you are not sure if the lens is suitable for your camera,please contact us for confirm!
1x jintu 900mm Mirror Lens
large aperture of F8
Solid construction with a full metal body
Lens protect bag
T mount adapter ring